July 2018: More is here...and even more is coming soon!
Hey all!
Despite the prevalence of social media in all our lives (we're connected on  Facebook, Twitter and/or Instagram by now, right?) — and my monthly e-mail newsletter (you can sign-up for that using the form to the right of this very page if you don't receive it yet), I still like to take the time to update this space about twice a year as kind of a "home-base" for everything that's going on… and everything that's to come… so if you're reading this right now, thanks for swinging by!
(And fear not, my touring schedule is ALWAYS regularly updated at the "Signings and Appearances" tab here on this page as new convention and in-store signing appearances are confirmed… so you can ALWAYS check there to see when we'll have a chance to see each other somewhere in person!)
When I last updated this space in January I announced nine new projects for 2018, and as I type this now I'm happy to announce that most of them have already been released… and that there are a few new ones on the horizon, too!
Here's an updated list for all of you, my friends, complete with images of high enough quality that, should you click on them, you can save them for wallpaper on your phone or computer! Yes… really!
NEW BOOKS NOW AVAILABLE!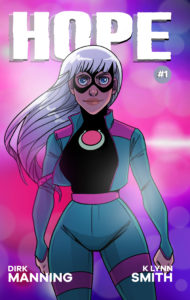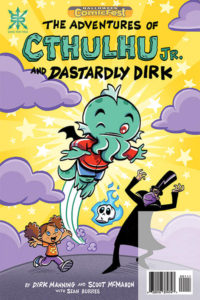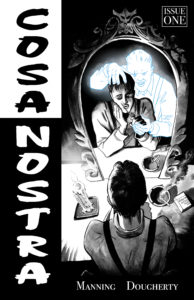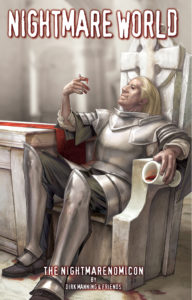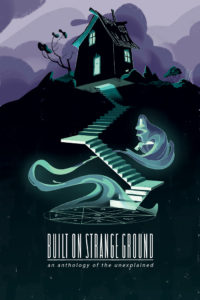 As you can probably tell, getting to finally create and release THE NIGHTMARE WORLD OMNIBUS really freed-up a lot of my: mental bandwidth," allowing me to finally move ahead on a lot of the new projects I've been wanting to write for a while… and in the case of HOPE, THE ADVENTURES OF CTHULHU JR. & DASTARDLY DIRK, and COSA NOSTRA I was fortunate enough to find some very talented artists and storytellers to co-create these books with.
However, lest any of you think that this reflects the sum total of my output for the rest of the year… check this out:
AWESOME STUFF ON THE IMMEDIATE HORIZON!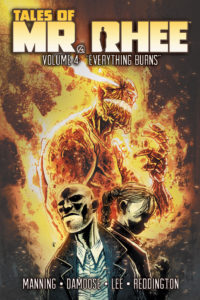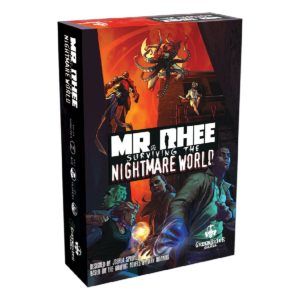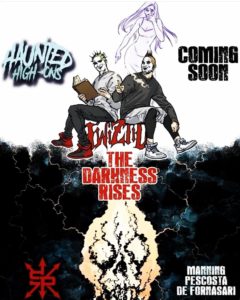 *phew*
Aside from these projects, there are a few other projects on the horizon, some of which I have contracts signed for and are already scheduled (such as the oft-teased codename #Dragons book launching on Kickstarter November 1st, as discussed in my monthly newsletter) as well as a few other projects that I'm confident will come to fruition but that I can't talk about quite yet…
Aside from WRITE OR WRONG Volume 2, which I'm planning on releasing in February 2020. (Aren't you glad you read this far now, eh?)
It's still incredible — and humbling — to me to look back even to just a few years ago and see how far we've all come together since then… and yes, it's a "WE" rather than a "me" (or even an "us," for that matter).
All of you out there — especially you reading this post — wanted books like the ones I write not only to exist but also succeed — and that's why we are now where we are. I wake-up every day and go to sleep every night grateful for your support as we take this journey together, excited about the projects I spent the day working on, and fully cognizant of my responsibility to create a return on your investments in me by creating the best books (and other product) I can make and also continue to pay it forward to as many people as I can.
There's an old saying that "teamwork makes the dream work," and together we make an amazing team, my friends.
Speaking of work, though, it's time to get back to it for me… so I encourage you all to stay in touch via your social media platform of choice (including The F(r)iends of Dirk Manning Support Group on Facebook if you're looking to meet some like-minded awesome people and get some exclusive previews and more)… and, seriously, consider signing up for my monthly newsletter using that form up at the right if you haven't already.
Life is busy and things get lost on social media… but it's nice to touch base the first week of every month via e-mail, too.
Until then, my friends, be well… and again, thank you! Take a peek at the "Signings and Appearances" tab and let me know when we might see each other at a convention or signing appearance soon!
Your friend in comics,
Dirk Manning