Dear Diary (to My Friends),
We made it to 2021! Huzzah!
As cliché as a sentiment as that may seem on the surface, it really is something to celebrate, friends. 2020 was a brutal year for a lot of us, myself included, but now we can regroup, recenter, and reset as we begin the new year.
As is the case every January, this month's newsletter is a little different and will focus on my release schedule for 2021 -- which comprises several projects I'm very excited about... so let's get right to it, starting with that major wrestling book I've been teasing about for months!
Wait, did I say "major"? Sorry, I should have said... ELITE.
---
BUTTS IN SEATS: THE TONY SCHIAVONE STORY (March: Source Point Press)
Last month I announced that I wrote an exclusive new comic for www.AdFreeShows.com, and across social media, I've been teasing that I have two wrestling-based books coming out in 2021.
Friends, I'm thrilled to finally announce the second one as BUTTS IN SEATS: THE TONY SCHIAVONE STORY, a new biographical graphic novel I've been working on with legendary professional wrestling announcer Tony Schiavone for most of 2020!
This is a ten chapter graphic novel retrospective of Tony's whole life and career, with each chapter illustrated by an artist handpicked by me and approved by Tony to join me on this amazing project. Check out this stunning line-up of artists who are illustrating this book:
DJ Coffman (SECRET FORCES)
Sally Scott (NIGHTMARE WORLD)
John Marroquin (NIGHTMARE WORLD)
Les Garner (APOCALYPSE GIRL)
Jan Apple (BURIED BUT NOT DEAD)
Colm Griffin (OCEAN CITY)
Scott James (JUICEMAN)
Josh Ross (TALES OF MR. RHEE)
Austin McKinley (TALES OF MR. RHEE)
Len O'Grady (NIGHTMARE WORLD)
Furthermore, Sean Burres (LOVE STORIES (TO DIE FOR)) is coloring much of the book, Marianna Pescosta (HAUNTED HIGH-ONS) will be illustrating the cover, Drena Jo (BROKEN GARGOYLES) is serving as editor, and the whole project is being personally curated and overseen by Tony Schiavone himself!
For a project of this magnitude the only publisher we would consider taking it to was of course the mighty Source Point Press, and we've partnered with them to launch the book on Kickstarter this March, making it possible for those of you who pre-order it in this fashion to unlock and attain all kinds of cool bonuses and upgrades -- many of which won't be available after the campaign ends!
As a lot of you here know, I'm no stranger to writing anthology-style graphic novels that tell one large story (in fact, several of the artists on this project are ones I've collaborated with on previous anthology-style graphic novels such as NIGHTMARE WORLD, LOVE STORIES (TO DIE FOR), and even TALES OF MR. RHEE Volume 3)... and in terms of quality and entertainment, this may be the most star-studded -- and gorgeous -- book in this style I've done to date.
The fact that BUTTS IN SEATS combines my love of this format of storytelling with my fandom of professional wrestling -- as told by someone who has spent a lifetime in the sports entertainment industry and seen it all firsthand -- is an honor, and I'm extremely excited to finally share the news of this graphic novel's upcoming release with all of you!
A lot of you may know Tony Schiavone as the announcer for professional wrestling promotions such as WCW, WWF/E, or more recently All Elite Wrestling... but whether you're a wrestling fan or not, I can guarantee you that you will find his story engaging, amusing, and even inspiring.
More details on this book will be forthcoming in the next two months in this newsletter, of course, but I also highly encourage you to go to www.ButtsInSeatsComic.com (after you're finished reading this newsletter, of course) to get even more details and see more preview art!
Reading this book about Tony's life among wrestling and wrestlers will be like reuniting with an old friend you never knew you had...
And speaking of reuniting with old friends...
---
TALES OF MR. RHEE Volume 5: "Rockstar Paranoia" *and* TALES OF MR. RHEE ACT ONE OMNIBUS (Spring: Source Point Press)
He's baaaaaaaaaack!
This Spring will see the release of TALES OF MR. RHEE Volume 5: "Rockstar Paranoia"... and we've missed our favorite cryptic demon hunter so much we're making this a Double-Header Kickstarter and including the TALES OF MR. RHEE ACT ONE OMNIBUS that will collect the first four volumes in one Kickstarter Exclusive Deluxe Hardcover Edition!
RHEEv5 starts "Act Two" of the series, picking-up a few months after the traumatic events of RHEEv4, with Mr. Rhee waking-up in a very different world... and to a bigger threat than ever before. (HINT: It involves Cthulhu.)
Aside from this brand new volumes (illustrated by Austin McKinley, colored/lettered by Alessandro de Fornasari, and edited by Drena Jo), we're also celebrating our partnership with Source Point Press with an Omnibus collecting the first four volumes all remastered for this "definitive" collected edition, including all of RHEEv1 now being offered in color for the first (and only) time with a painted cover by James O'Barr (creator of THE CROW).
Mr. Rhee is one of my favorite characters to write, and he's been gone too long, so I'm excited to bring him back in force with this new Kickstarter campaign. I've spent a lot of 2020 working with some amazing creators on some amazing Stretch Goals for this campaign, including a free Mr. Rhee video game. Yes... RHEE-ly.
Get ready, friends... he has RHEE-turned!
---
WRITE OR WRONG Volume 1: New 2nd Edition (Summer: Source Point Press)
Life "off the road" in 2020 meant that I had a lot of time at home to write, and as such, along with BUTTS IN SEATS, TALES OF MR. RHEE Volume 5, and the other books I'll be mentioning in a moment, I spent a good portion of 2020 working on WRITE OR WRONG Volume 2, which will be released in 2022.
As I worked on the new book, however, I found myself time and time again going back to WRITE OR WRONG Volume 1. While the first book still holds-up very well, it soon became obvious to me that it could use a bit of a facelift in parts to reflect the modern comic industry and publishing landscape, which has evolved quite a bit in the last decade.
To this end, I made the decision to concurrently go back and revisit WoWv1, giving the book a thorough update while also honoring the integrity, structure, and format of the original. The end result? A new, 2nd Edition of the book that serves as an updated version of the original that offers an even more relevant perspective on how to take yourself from an aspiring to an established comic creator.
This second edition of WoWv1 is again being edited by multi-time published author and editor extraordinaire Leah Lederman and is being published by Source Point Press, who is one of the best publishers of creator-owned comics in the industry right now, making it a perfect fit for the book.
While I'm dedicated to creating new comic content for you all to enjoy, I also remain very committed to paying it forward to others who want to create comics, too. My goal with this new edition of the book that has already helped so many creators go from "aspiring" to "established" is to continue to make navigating that path as easy (or at least as less challenging) as possible for both people who're reading it for the first time and people who are going to dive back in when the book is re-released nationwide!
---
HAUNTED HIGH-ONS Volume 2: "The Curse of the Green Book" #1 of 4 (August: Source Point Press)
The second volume of the thrice Ringo Award-nominated TWIZTID HAUNTED HIGH-ONS launches as a four-part mini-series from Source Point Press this August.
In this second volume of the series (illustrated by Marianna Pescosta, colored and lettered by Alessandro de Fornasari, and edited by Drena Jo) our trio of unlikely heroes take a trip to New Orleans to unwind from the events of the first series... only to find themselves landing right in the middle of Voodoo War for control of The Green Book -- an ancient tome which also has ties to The Darkness, too!
This series will debut in the direct market (aka: comic shops) monthly from Source Point Press in August to coincide with the Astronomicon 4 convention founded and hosted by Twiztid, a show that will also most likely serve as the first convention I'll be attending in 2021.
(And before you ask, while I can't speak for Twiztid, I do suspect we'll do a Kickstarter for a deluxe graphic novel collection of this series... but that's something we'll be able to share more about when we get closer to that time, you know? In the meantime, plan on making sure you get the issues as they're released through comic shops in August, as they all sold-out almost immediately last time, and I suspect that will be the case again this August, too!)
---
THE ADVENTURES OF CTHULHU JR. & DASTARDLY DIRK (Autumn: Source Point Press)
We're closing out the year with a release that I get at least one message a week about: THE ADVENTURES OF CTHULHU JR. & DASTARDLY DIRK, which will be released as a full original graphic novel containing the whole five-issue story by me with Scoot McMahon (illustrator/co-creator), Sean Burres (colors), and Lead Lederman (editor). This book, of course, will be published by Source Point Press, who also published the first chapter for Halloween ComicFest in 2019.
For those of you who weren't able to get your hands on that preview issue, this series is about a wannabe super-villain who is tasked with capturing the son of Cthulhu in order to be made a member of the League of E.V.I.L. Hilarity, hijinx, and horror ensue in this all-ages adventure, and I can't wait for all of you to be able to read the full story later this year!
The current plan is to release this via Kickstarter so that we can offer you a Kickstarter Exclusive Hardcover Edition of the book as well as some other cool Kickstarter Exclusive swag that will only be available to those of you who pre-order the book through the Kickstarter platform!
---
"But what about..."
As you can see, it's going to be a busy year, friends... and keep in mind that this list doesn't include the Direct Market release of BURIED BUT NOT DEAD from Source Point Press at some point this year (those of you who pre-ordered the Kickstarter Exclusive Hardcover Edition will be getting you copies -- with all the free bonus swag -- in the mail in the next month), nor does it include the exclusive AdFreeShows comic written by me with Mike Dockins and Dave Silva and illustrated by Ani Hanneyan available to those who get sign-up for an annual subscription (at any level)!
That being said, though, I know what some of you are thinking:
BUT WHAT ABOUT...?!?
Yes, there are still plenty of other books I'm working on too, such as Hope Volume 2, Love Stories (to Die For) Volume 2, Write or Wrong Volume 2 (as noted earlier in this newsletter), and even a few brand-new titles and surprises.
I'm just as excited about these upcoming books as I am the ones I announced here, and while I'd like to release them all this year, there's only so much room to put out so many books in any given year, you know? (Plus, I want to honor your financial level of comfort, you know?)
Rest assured, though... HOPE Volume 2 is plotted, scripts are written for LS2D4v2, I'm deep into WRITE OR WRONG Volume 2, and, heck, I'm already pre-writing TALES OF MR. RHEE Volume 6 and HAUNTED HIGH-ONS Volume 3... not to mention working on a few other surprises I have up my sleeve for 2022 as well.
Most importantly, though... THANK YOU. Truly.
Thank you for sticking with me through what was a very difficult year for all of us, and making this journey (and the release of these books) possible with your personal and professional support.
With Free Comic Book Day and Astronomicon both not happening until August (followed by New York Comic Con in October and then C2E2 and Emerald City Comic Con in December), we most likely won't be seeing each other on the road until the fall or winter... so I'm happy to be able to bring you such a cool variety of books in the meantime in partnership with Source Point Press, who, as if it needs to be said, is simply one of the best publishers in the industry right now.
I'll be in touch at the beginning of February with a more standard newsletter again, friends. Until then, be safe, be well, and make sure to honor your New Year's Resolution(s) you've made in order to help yourself be the best you that you can be moving forward, yeah?
You're worth the effort. While things may not be immediately better, they will get better in the coming months if you move forward in a positive and productive fashion to make this new year, not just a better one, but a great one... so let's all do that together, yeah?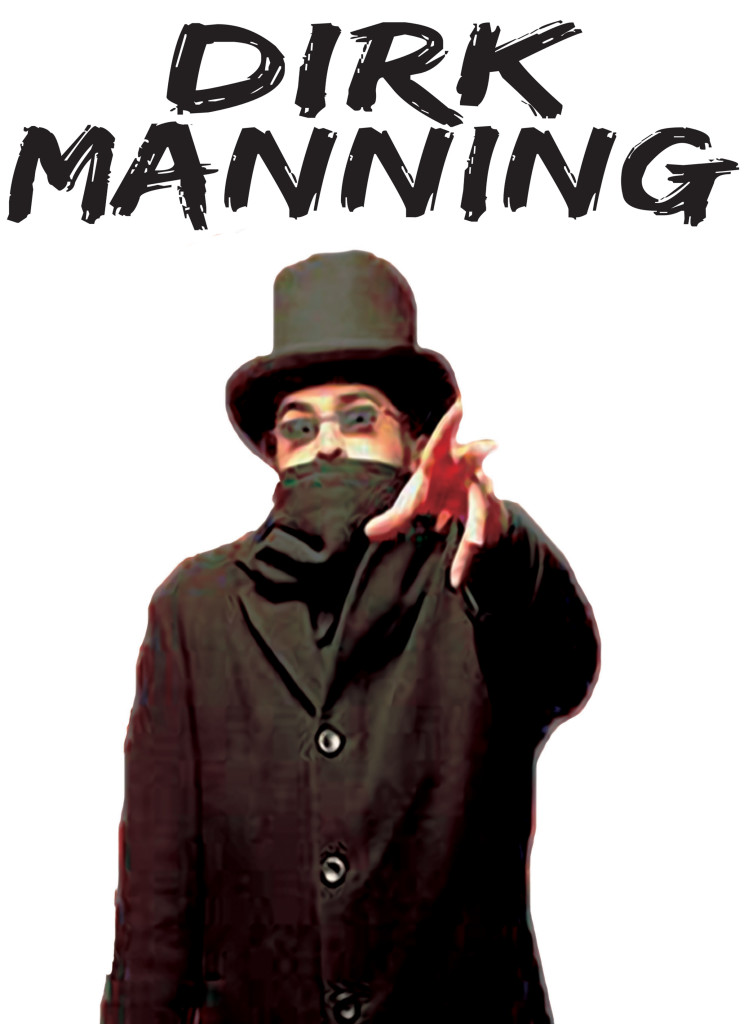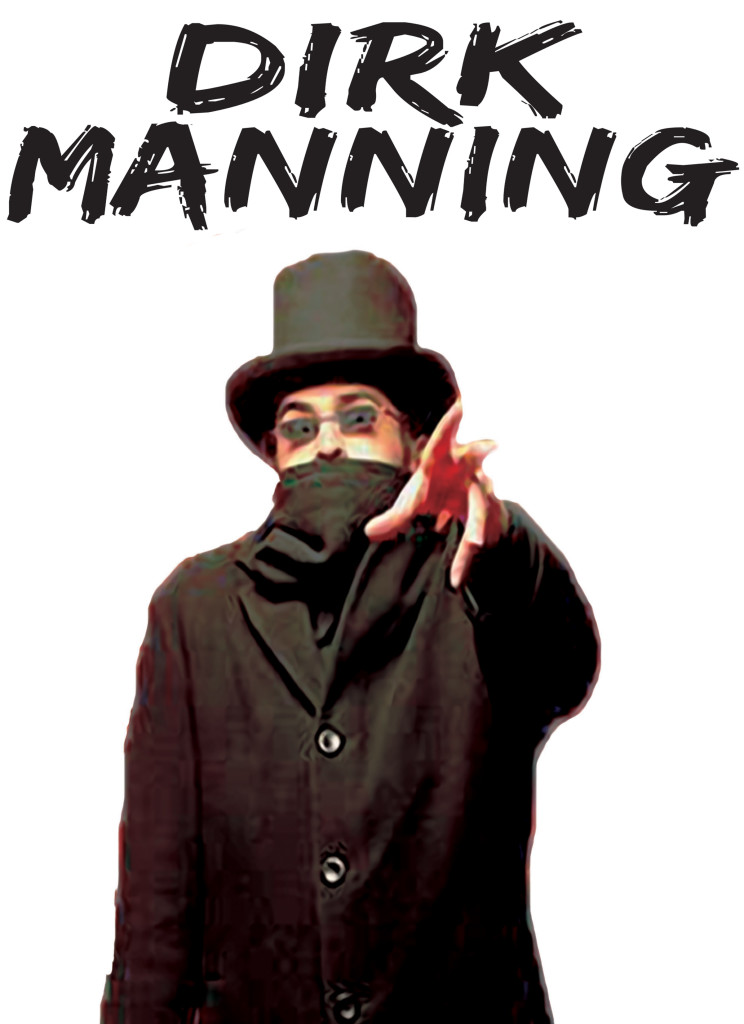 "What do you mean you only look like that on the Internet?"
▪ The F(r)iends of Dirk Manning Support Group is the coolest group on Facebook
▪ I also have a standard Facebook page
▪ Sometimes I say things on Twitter
▪ I'm almost too ugly for Instagram
▪ You can get most of my books on Amazon
▪ Digital copies of my comics are on Comixology
▪ Yeah, I'm also on LinkedIn
▪ I'm definitely too ugly for SnapChat
▪ I'm not too sure about it, yet, but I do have a Vero